Standard Rates & Fees: "2023":
Services are available on a "flat rate" or hourly basis where applicable:
We offer 1  "flat rate"  on all your projects.
"Simply what you are quoted is what you will pay." Invoices will be issued on all jobs.
To get a free estimation with a flat rate on your project, please call us for detail, or send us a "SHORT-FORM".
$55.00/hour.  (first 2/hour: $165.00) (Min: 2/hrs.) *
Material handling fee: (Min.) $60.00/ per trip. **
In site verification/visit fee: $165.00 per visit.***
* (valid for residential places as shown in the "Service Areas" Page,  and per 1/installer.)
** Material handling fee applies when you ask us to
prepare and bring along the necessary supply & material for your projects.
 All purchased material at cost.
To get a free estimate on your project/s please forward your entire to-do-list by email with as much details on each project and pictures where necessary, or use a "SHORT-FORM".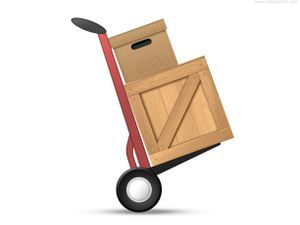 ***In-site estimation/visit fee: Applies when you request to have an estimation or verification in your place.
Free estimation is available online only.
In-site verification/visit fee: $165.00 per visit.
Paid parking "where applicable" & the taxes.
We could also help you on your DIY or hobby projects which you'd like to do it by yourself but for any reason prefer to have some help around. 
Generally, a booking will require 1 to 2/weeks lead time.
(You can book by sending an email or a "SHORT-FORM")
Please note:
Due to our busy schedules we can not keep pending appointments for more than 1/day. 
Pending appointments will be automatically assigned to the next customer if not confirmed within 24/hrs.